Bibelot Collection
$336.00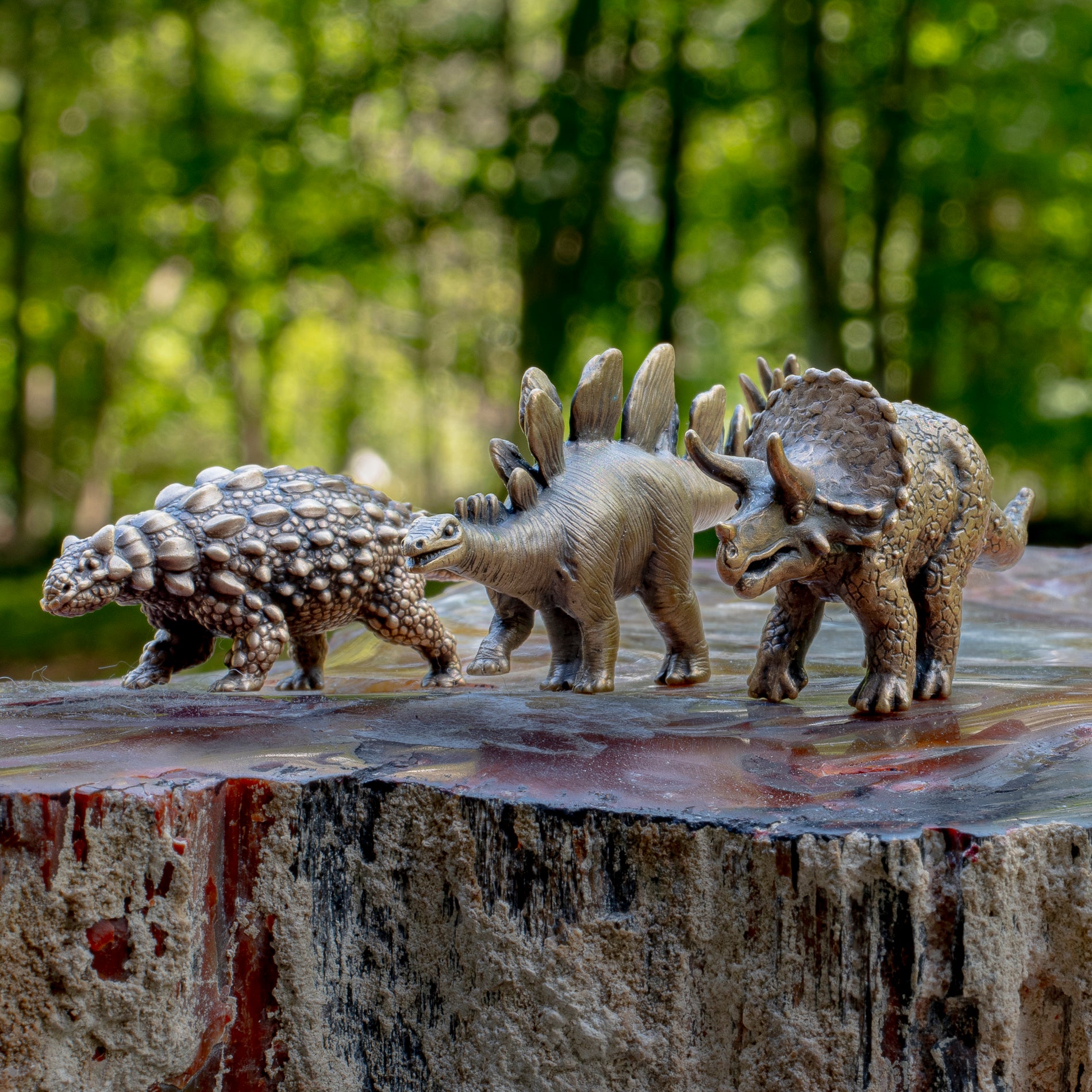 Introducing our new rock stars of the Mesozoic Era 2.0: Fossil figurines Tenacious Triceratops, Steadfast Stegosaurus, and Adventurous Ankylosaurus!
Handcrafted in the USA, our bronze bibelots are cast using the lost-wax method, with special attention paid to scientific accuracy and featuring plenty of prehistoric charm.
These miniature collectibles are a whimsical reminder that even though you exist in the Anthropocene, you can re-create the Age of Dinosaurs in your very own home. In fact, they're the perfect pets and offer great company for your workspace, bookcase, window sill, or cabinet of curiosities.
A specially priced "Triple Threat" collection includes one of each, or "Double Trouble" set includes your choice of two.
Steadfast Stegosaurus measures 2 ½" (65 mm) x  ½" (10 mm) x 1 1/8" (25 mm)
Tenacious Triceratops measures 2 1/8" (52 mm) x 5/8" (18 mm) x 1 1/8" (25 mm)
Adventurous Ankylosaurus measures 2 7/8" (70 mm) x  ¾" (17 mm) x ¾" (17 mm)