A Righteous T. Rex Brooch
$295.00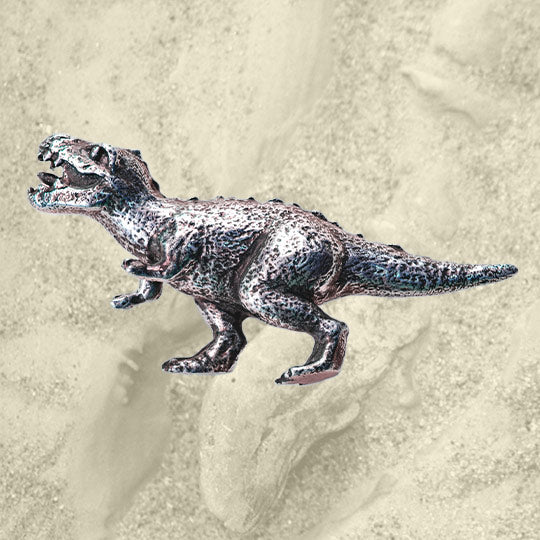 Swift and smart, Tyrannosaurus rex was a hunter, not a gatherer! Show your prehistoric power with this not-quite-ferocious sterling silver brooch, handcrafted in the USA, and finished with a special "fossilized" luster. This unstoppable creature once terrorized Western North America in the Late Cretaceous, but in the 21st century, Rex looks equally at home at a cocktail party or casual get-together.
Fabricated by Dan Peligrad in .925 sterling silver in New York, based on a design by illustrator and fine artist Nina Rupena.
Measures 2 3/4" (60 mm) W x 1 1/4" (30 mm) H  x 3/4" (10 mm) D
 WHILE SUPPLIES LAST!