Adventurous Ankylosaurus
$118.00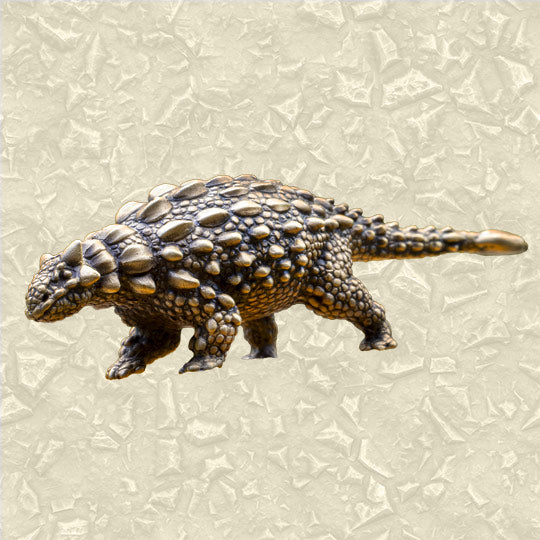 Ankylosaurus has been called a "living tank" by its scores of admirers. Its armor, low profile, and weight enabled the "fused lizard" to successfully hold its own against predators like T. rex and other foes. Our herbivorous hero didn't hesitate to wield its clubbed tail like a medieval mace—albeit in the Late Cretaceous—as a powerful defensive tool and for display.
Measures 2 7/8" (70 mm) L x ¾" (17 mm) W x ¾" (17 mm) H.
Weighs 1.7 oz (47 g).
Hand cast in bronze
This original creation was hand-sculpted by Rebecca J. Nightingale in the USA, based on her own illustration.