Marvelously Mesozoic Notecards
$14.95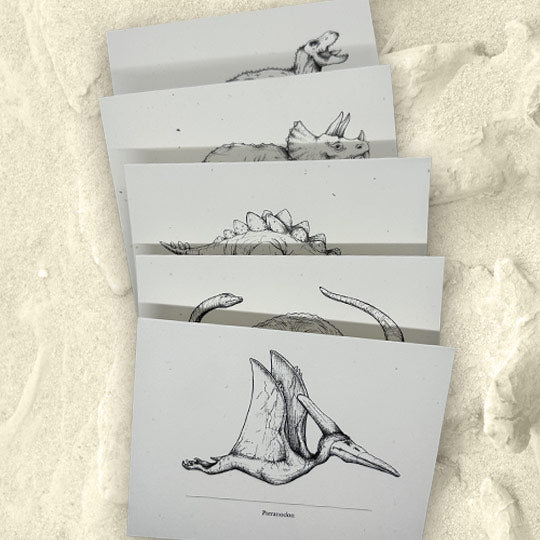 Show your prehistoric prowess at penning those "bread and butter" notes your mother taught you to write.
Only now you can share your sense of whimsy—from one fossil to another—with a caring "thinking of you" or "hope you're well" kind of note. Or teach the dinosaur-loving child in your life to say "thank you" to old Aunt Bea. They can also be used to color in with crayons!
Even if your cursive skills are meh, you can transform the cultural landscape and preserve old-school values every time you dash off a missive.
Notecards were created specifically for Exquisite Eons® by illustrator and fine artist Nina Rupena.
Each box of 5.75" x 4.375" notecards includes two each of five dinos.