Tenacious Triceratops
$118.00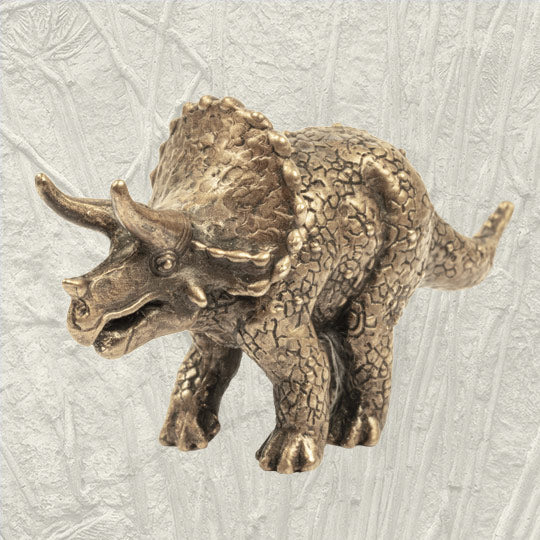 Triceratops slowly roamed the Late Cretaceous landscape as the last and perhaps largest of dinos sporting horns. Its frill may look a bit clownish, but don't be fooled. "Three-horned face" had as many as 800 teeth to nibble vegetation.  
Tenacious Triceratops measures 2 1/8" (52 mm) L x 5/8" (18 mm) H x 1 1/8" (25 mm) W
This original creation was hand-sculpted by Rebecca J. Nightingale in the USA, based on her own illustration.