A Savvy Stegosaurus Brooch
$125.00 $295.00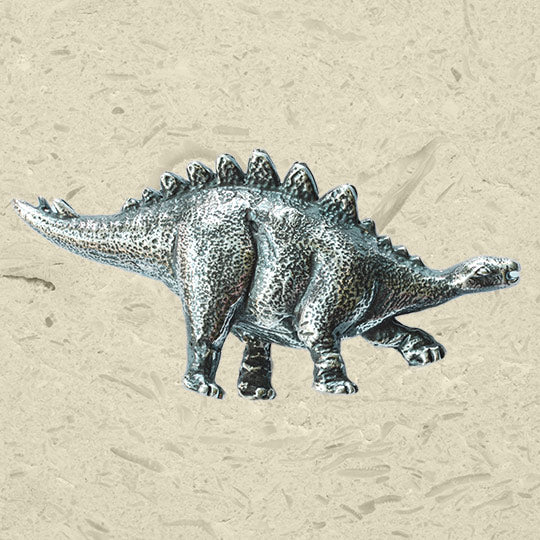 Ready for any adventure, this plated dino took care of business with a swing of its spikey tail. Though fierce in appearance, Stego was a committed vegetarian, and wandered across Colorado, Utah, and Wyoming during the Late Jurassic Period. Wear this iconic creature with denim or tweed and proclaim your dinosaur values with pride! Handcrafted in the USA in sterling silver, this collectible brooch is finished with a special "fossilized" luster.
Fabricated by Dan Peligrad in .925 sterling silver in New York, based on a design by illustrator and fine artist Nina Rupena.
Measures 2 1/2" (65 mm) W x 1 1/4" (30 mm) H x 1/2" (10 mm) D
WHILE SUPPLIES LAST! Sale prices are reflected when you add it to your cart.