A Top-flight Pteranodon Brooch
$295.00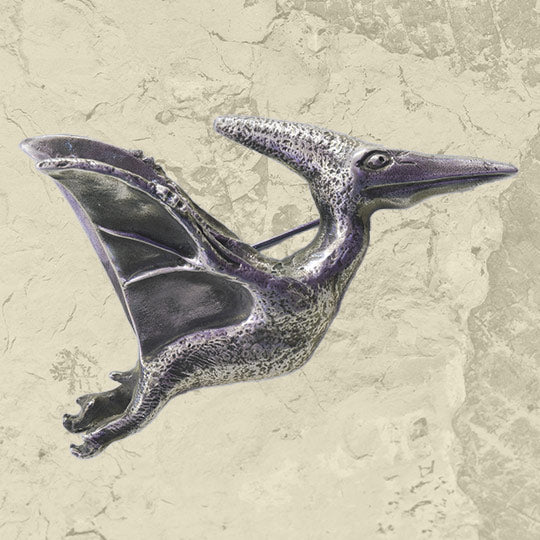 Travel to new heights with our triumphant Pteranodon! This North American reptile's aerial skill and impressive wingspan will empower you to glide above the fray. Show you've got the Late Cretaceous Right Stuff! Looks top notch on wool, denim, or flight suit. Meticulously handcrafted in sterling silver in the USA, this collectible is finished with a special "fossilized" luster.
Fabricated by Dan Peligrad in .925 sterling silver in New York, based on a design by illustrator and fine artist Nina Rupena.
Measures 2 1/2" (60 mm) W x 2" (35 mm) H  x 1" (17 mm) D
 WHILE SUPPLIES LAST!