An Intrepid Triceratops Brooch
$125.00 $295.00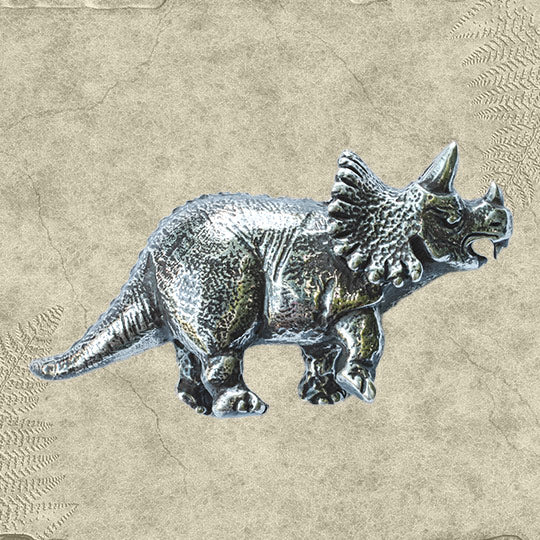 Confident and quirky, this, the last of the horned dinos, will always opt for the salad course. 
Back in the Late Cretaceous, they slowly roamed across western North American in family groups or small herds. Our version of this frilled dino adds exceptional charm to your favorite blazer or coat. Like all Exquisite Eons® products, this collectible brooch is handcrafted in the USA. This sterling silver brooch is finished with a special "fossilized" luster. Celebrate your inner dinosaur!
Fabricated by Dan Peligrad in .925 sterling silver in New York, based on a design by illustrator and fine artist Nina Rupena.
Measures 2 1/2" (55 mm) L x 1" (22 mm) H x 1/2" (15 mm) D
WHILE SUPPLIES LAST! Sale prices are reflected when you add it to your cart.